Nigerian gay rights activist, Bisi Alimi has publicly 'corrected' a fan who referred to God as his creator.
An Instagram follower during a question and answer session on Bisi Alimi's Insta-stories described God as his creator while asking if he thinks God hates him for being gay.
"Do you think that your creator (God) hates you for being gay?" The fan inquired.
Bisi in response noted that God is not his creator, according to him, he's a product of sex, so he doesn't have a creator.
In his words,
"I don't have a creator. My mother had sex with my father and I was conceived and given birth to. I am product of sex and not of creation".
See his post below,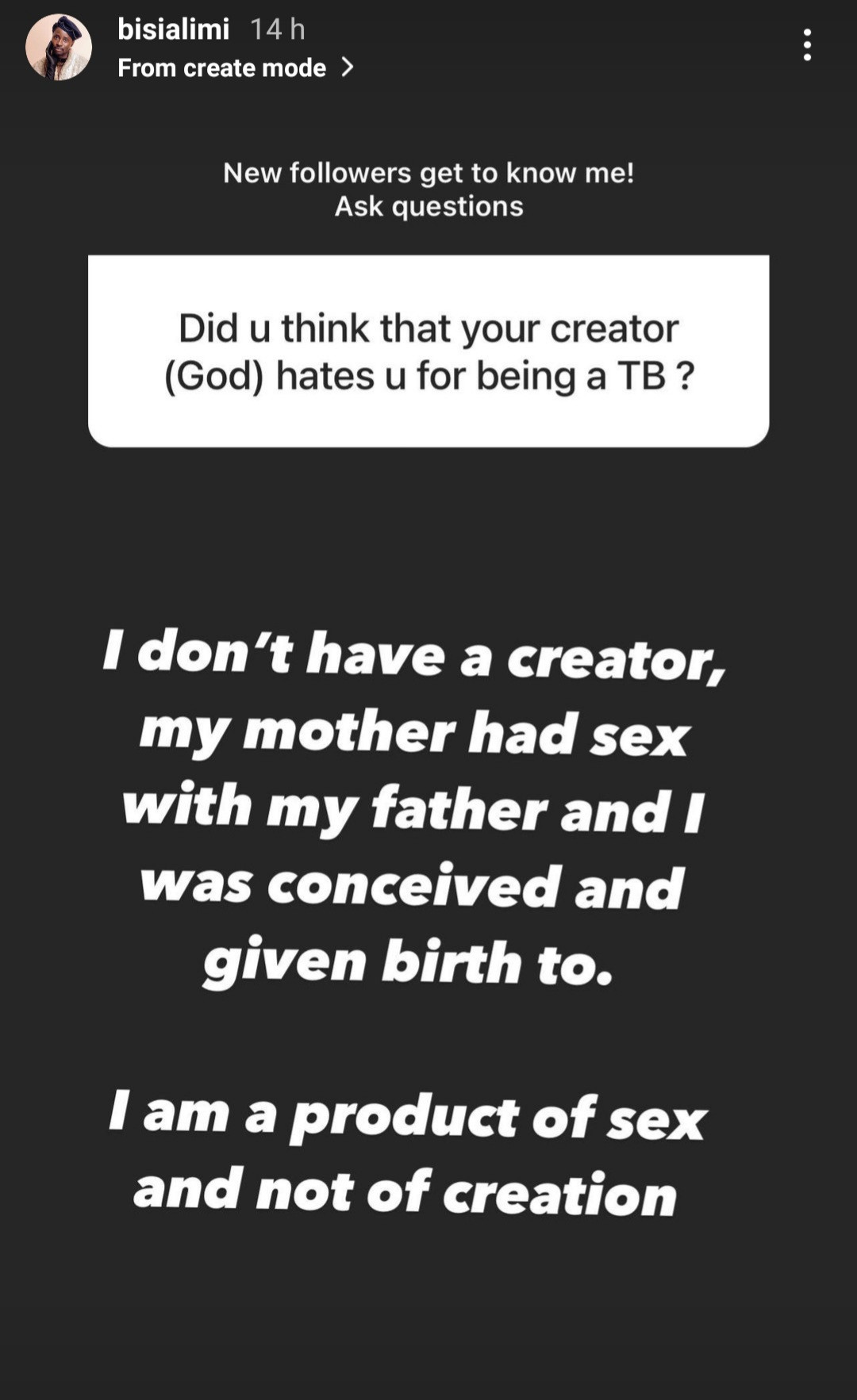 In other news, Bisi Alimi recently revealed that he used to be a pastor who disliked gay people.
Taking to Twitter he wrote, "Will you believe if I tell you I used to be a very homophobic pastor back in the day. So I have been on that journey."
When asked by a Twitter user why he changed, he explained that a suicide attempt at age 17, helped him to begin a journey of self love and made him decide to accept who he really is.